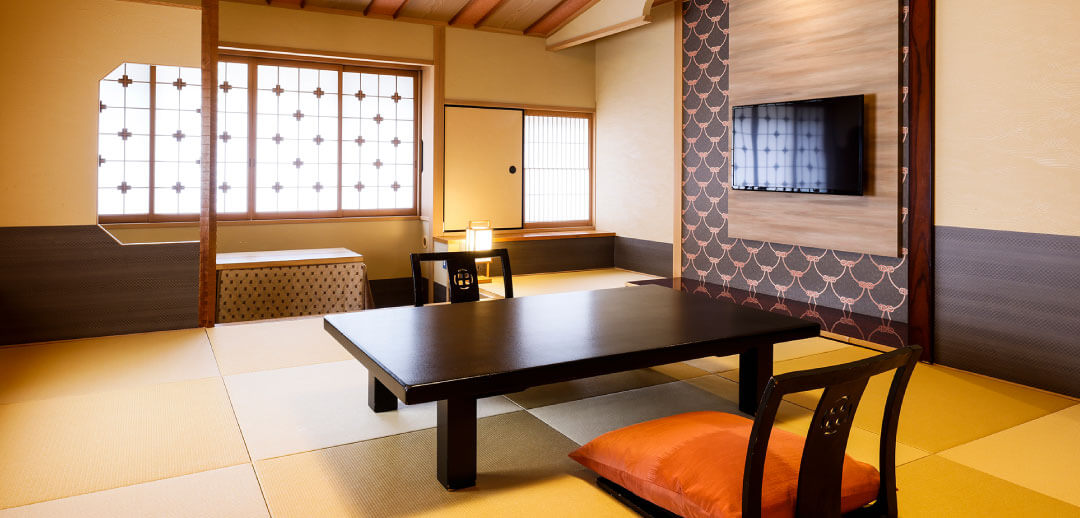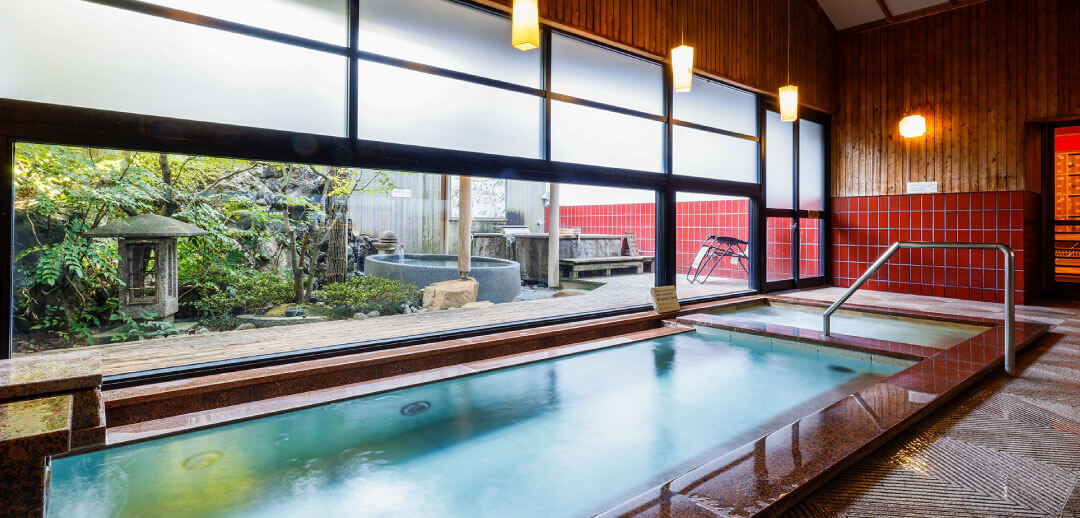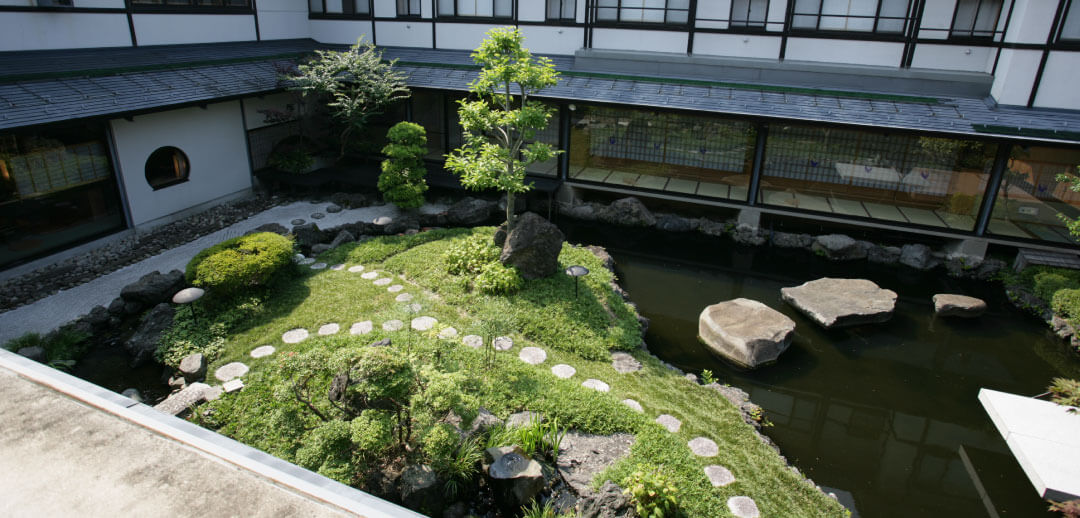 Authentic Japanese Experience
in Kinosaki Onsen
Onishiya Suishoen in Kinosaki Onsen is a Japanese ryokan with hot springs.
New Japanese modern style inn, which has its hallway covered with tatami mats.
It creates extraordinary and profoundly elegant time for you.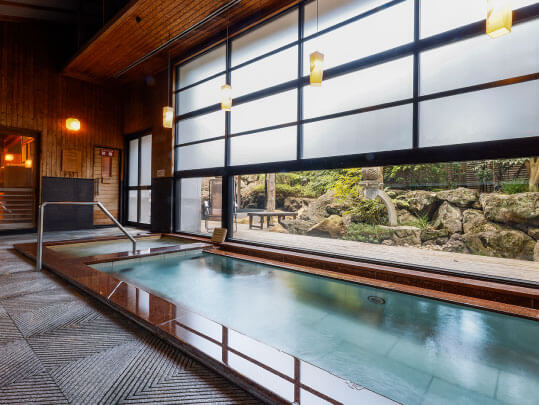 Grand Spa for men,
Byakko (white tiger)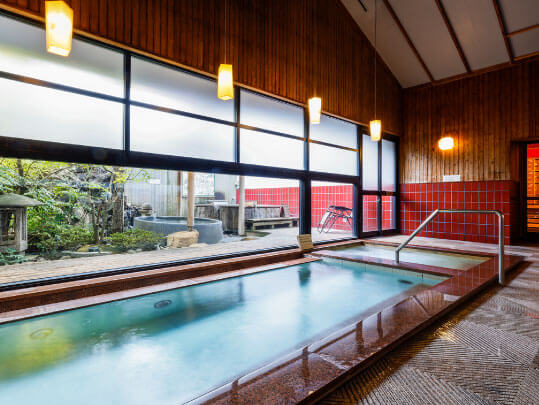 Grand Spa for women,
Suzaku (red phoenix)
HOT SPRING & SPA
Once upon a time, a white stork with an injured leg healed its wound in the hot spring of Kinosaki.
Knowing such legend through a traveler's book, mind is uplifted somehow, and you feel like taking a bath as soon as possible. The advantage of our inn is to be able to take an inner bath whenever you like, which can make your travel more pleasant.

In the spa, you can view the bright and spacious inner garden, and smell the fragrance of unvarnished wood. You can come to fit with the yukata at the time of second bath even though you might have felt the yukata awkward on your skin initially.
Spas and Jacuzzi

Opening hours: morning 5:30-9:30(close) evening 14:30- 24:00
Quality of the spring (natural hot spring)

Sodium and calcium chloride high hot spring.
Medicinal benefits

Neuralgia, muscular pain (myalgia), bruise (contusion), chronic digestive disorder, piles (hemorrhoids), recovery from fatigue, etc.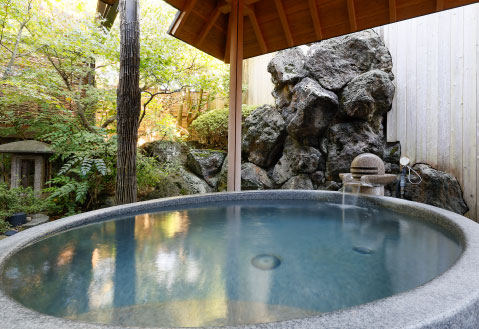 Open-air Bath
Opening hours: morning 5:30-9:30(close)
evening 14:30- 24:00
The fresh green of spring, deep green of summer, colored leaves of autumn, snowscape of winter these seasonal views of a gorgeous Japanese atmosphere in the open-air baths will capture your mind, especially those of yours who love hot springs.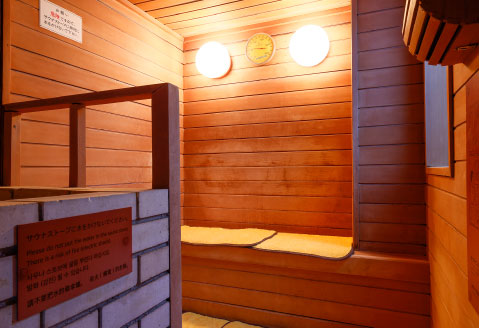 Sauna
Opening hours: evening 15:00-22:00
Use the sauna, then go to an open-air bath to cool down the warm body. Then back to the sauna again the benefit of the sauna is to be able to enjoy it in various ways. It will surely refresh your body and mind.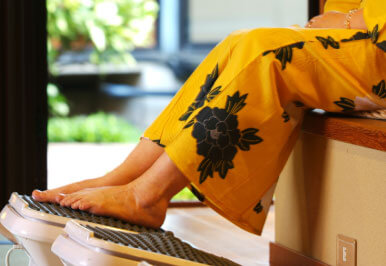 After the spa.
How about foot massage after the spa?
We also have black soybean tea, cold water, coffee, etc. prepared for you.
You can drink them all for free.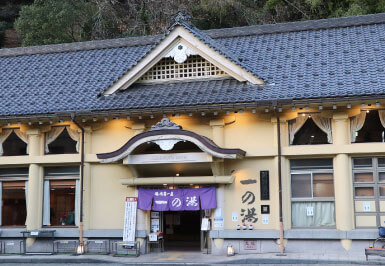 7 public hot spring of Kinosaki Onsen
Guests of Onishiya Suishoen enjoy free access to all 7 public hot spring.
(From 14:00 to 15:00 the following day) Van shuttle offered in every evening,
to the main area of Kinosaki town.
(From 16:00 to 22:00)